10th Muharram(Aashura) is the day to remember great sacrifice of Hazrat Imam Hussain (R.A) in Karbala,All the muslims observe the mourning on 10 Moharram ul Haram (forbidden) as Ashura. Specially Shia sect of Muslim do Maatam and Azadaari on these days. StatusWish provides you the best fit Wishes and  Status regarding each and every occasion like eid 2017. So here you can choose among following status messages to be blessed by Allah and share these on whatsapp,facebook and even on your mobile messaging.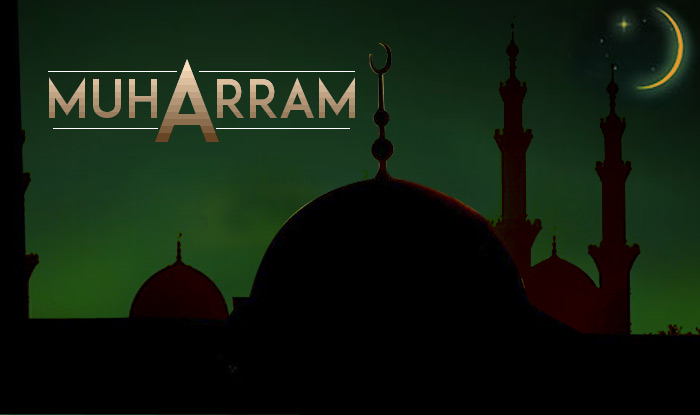 We also tried to combine Ashura status and messages in urdu,arabic,english and hindi so every one can use what they want.
Whatsapp Status for Moharram And Karbala:
Kat rahi hy zindahi aulaad e ali k saye me Moot khud mamoor hy meri hifazaat k liye Har ghari rehta hun main nad e ali k saye me.
Hathyaron sy jang to jeti ja
skti hy mgr dil nahi,dil to
kirdar sy jetay jaty hain.
Imam Hussain.
"Karbala Walon Ka Gham Ghar Ghar Main Manaya Jaye Ga-Maqsad-E-Shabeer Aalam Ko Bataya Jaye Ga-Yaad Ker K Jo Na Roya Karbala Walon Ki Pyaas-Qabar Se Tishna Wo Mehshar Main Uthaya Jaye Ga"
Awaz de Rahee Ha Ye Karbla Ki Zameen…
Bus Kuch Din Reh Gae Ha Shikast e Yazeed Ko…
HUSSAIN shah bhi hain aur baadsha bhi hain
HUSSAIN deen bhi hain aur deen panha bhi hain
na ki yazeed ki baiyat kata diya sar ko
issi bina pay tou bunyaad e laillah bhi hai
Aankhon Ko Koi Khwaab Aankhon ko koi khwaab to dikhayi de Tabeer me Imam ka jalwa dikhayi de Aye! Ibn-E-Murtuza tere samne Suraj bhi ek chota sa zarra dikhayi de
Janat Ki Aarzu Main Kahan Ja Rahe Hain Log Janat To Karbala Main Khareedi HUSSAIN Ne Duniya-o-Aakhrat Main Jo Rehna Ho Chain Se Jeena ALI Se Seekho Marna HUSSAIN Se
Ronay wala hoon Shaheed-e-Karbala key gham men main,
Kya durey maqsad na dengey Saqiye Kausar mujhey
Dunya tumhain us waqat tak
nahi hra skti jb tak tum
khud sy na haar jao.
(Hazrat Ali r.a)
Sajday Sy Karbalaa Koh Bandagi Mil Gai
Sabar Say Ummat Koh Zindagi Mil Gai
Eik Chamman FATIMA(S.A) Ka Ujra
Magaar Saraay Islaam Kou Zindaagi Mil Gaai.
"Apni Taqdeaer Jagatey Hain Tere Matam Se, Khoon Ki Raah Bechatey Hain Tere Matam Se, Apne Izhar-E-Aqeedat Ka Saliqa Ye Hai, Hum Naya Saal Manatey Hen Tere Matam Se"
"Sar Gair K Aage Na Jukane Wala-Aur Nezey Pey Bhi Quraan Sunaney Wala-Islam Se Kya Poochte Ho Kon Hussain-Islam Ko Islam Banane Wala"
Sun le Ye Ghaur Se Waiiz Tu Kia, Tere Baap Ko Bhi Jaiye Wiladat E Ali Par Apne Sir Ko Jukana Parega.
Na Puch Waqt Ki in Bezubaan Kitabon Se Suno Jab Azaan to Samjo k HUSSAIN Zinda hai LABIK YA HUSSAIN…!!!
JANNAT
K Muntazir Na Raho
Balke Aisay Ban Jao K Jannat Tumhari Muntazir Rahe
(Hazrat Imam Hussain.(A.S)
Zikr meHUSSAIN ne mujhe insan bana diya
MASJID ko jannatka saamaan bana diya
EHSAN hy mujh par mereHUSSAIN KA
Mujh ko PANJTANka Ghulam bana diya.
Yazeed Tera Takht O Taj Tu 2 Ghari Ka Tha Ajj b Dillon py Hakomat Mery HUSSAIN ki hai..!!!
"Nazar Gum Hai Nazaro Ko Badi Takleef Hoti Hai-Baghair Unke Nazaro Ko Badi Takleef Hoti Hai-Nabi Kehte The Ye Aksar Ke Aksar Zikr-E-Haider Se-Mere Kuch Jaan Nisaro Ko Badi Takleef Hoti Hai"
Jab Bhi Kabhi Zameer Ka Sauda Ho Doston Qayam Raho Hussain K Inkaar Ki Terha !!
Paidaa Nah Hogaa Talibe Baiyat Bhi Abb Koiyee
Woh Kaam Kar Gaiyee Hai Shahadaat Hussain Ki
Aawaaz Daay Rahi Hai Ye Tareekhe Karbaalaa
Hai Zalimo Ki Mout Shahadaat Hussain Ki
Karabala Koh Karabla Kay Shanshah Par Naz Hai
Uss Nawase Pay Mohammad Mustafa(S.A.W) Koh Naz Hai
Youn Toh Lakhon Nay Sajday Kiya Par
Hussain Nay Woh Sajda Kiya Jis Pay Khuda Koh Naz Hai
Hazrat Imam Hussain (Radiyallahu Anhu)
gained Shahadat on Friday Aashura –
10th Muharram 1st Hijri at the time of Juma Age Mubarak was 56.
Roye Hussain [a.s.] Madar-e Muztar ko
Baar Baar
Seenay laga kar Zainab [s.a.] O Hassan
[a.s.] ko Baar Baar
Jo Dar gira tha Phelu-e Bint-e Rasool
[s.a.] per
Ro Ro ker Shah [a.s.] ney Daikha ussi
Dar ko Baar Baar
Kuch Barhami Hai Zara Kuch barhami hai zara is Noor-e-Ain mein Milta hai iztiraab yunhi dil ke chain mein Selaab dekhta hoon to ata hai ye khyal Pani bhatak raha hai Talash-e-Husain mein
Tere Dil Main Kaisi Girah Pari Tere dil mein kaisi girah padi tujhey usse itna hasad hai kyun? Jo Nabi (S.A.W.) ki aankh ka noor hai jo Ali ki rooh ka chain hai Kabhi dekh apne khameer mein kabhi pooch apne zameer se Wo jo mit gaya wo yazeed tha, jo na mit saka woh Husain hai
Anjam-E-Wafa Kya Hay Yeah Socha Nahi Kartay
Muslim Kabhi Halaat Se Soda Nahi Karty
Ye Rasm Sikhai Hy Hussain Ibn-Ali Nay
Sisajdy Mein Hou Toh Teeron Ki Parwah Nahi Karty.
Ankhon k sahil py ha ashqkon ka ik hajum
Shahid Gham-E-Hussain ka musam kareeb hai…
Rab ki raza say jisnay gaardan katayi, deen-e-Nabi ki jisnay laaj bachayi
Haar ghaar mai jiska farshe matam bicha hai
Roti hai jiskay ghum mai sari khudaai.
Qatil-E-Hussain Asal Main Mrrg-E-Yazeed Hai, Islaam Zindaa Hota Ha Har Karblaa Key Baad!=Muhammad Ali Jauhar!"
"Joo Zulm Pey Laanat Na Karey, Aap Laeen Ha, Joo Jubr Kaa Munker Nahi, Woh Munkir-E-Deen Hai=
Unki nisbat ka taz rakhte hain har marj ka ilaj rakhte hain.. khauf kya ho yajeediyon ka ham HUSAINI hain HUSAINI mizaz rakhte hain….
Daleel e Fatah Tu Dekh Aye HUSSAIN Ke Qatil . . Keh Jiss Sir Koo Jhukany Aaya Thay, Usyi Sir Koo Uthaa Kr Chalye?
Bazar Mein Abid(A.s) Ko Guzarty Hue Dekho Zanjer Ki Jhankaar Bhi Akbar(A.s) Ki Azaan Ha…!!!
Salam Ya Umul Masaeb bibi Zainab
s.a
Salam Ya Shaheed e Karbala Imam
Hussain a.s
Kabhi kabhi HUSAN bhi ban jata
hai duniya
bhar ka tamasha…
Ibrat k liye …MISAR ka bazar
he kafi hai…
Dunia-o-Aakhrat Mein Jo Reh Rhy Hon Chain Say, Jeena ALI Se Sikhoo Marna "HUSSAIN" Say…!
"Chun Li Khayaal Ne Jo Azal Main Ali (As) Aien-Bey Biz Ate Rasool Ki Ismat Ka Zeb-O-Zain-Alhamd Ke Alif Ka Sarapa Diloon Ka Chain-Wannaas Ki Ye Seen Ye Nuut K Dil E Hussain A.S"
Mehman kar kay usko Kufa bulaaya bayyat-e-Yazid ka woh masla uthaaya
Bolay Hussain kabhi mai naa karunga
Sajday mai jisne apne saar ko kataya.
Zahra aur Haider jiska jhula jhulaye, khatm-e-mursal bhi jiske naaz uthaaye
Khaali sawaali jiske ghaar say naa jaaye
Hal min ki deta hai woh ban mai sadaaye.
Quran Sunaney Wala Sar gair ke aage na jukane wala Aur nezey pe bhiQuran sunaney wala Islam se kya poochte ho kaun Husain haiIslam ko Islam banane wala
Leta tamaam kaam woh apne wali se hai, Nisbat har ek imam ki noor-e-jali se hai, Kul akhtiyaar de diya Hassan-o-Hussain ko, Deta khuda zaroor hai par milta Ali say hai
Akbar sa beta diya Ghazi sa bhaayi, luti gayi hai ran mai jiski kamaayi
Ab bhi gawa hai uski shaam-e-gharibaan
Apne lahu say shamma deen ki jalaayi.
Koyi naa dekha humnay aisa namaazi, deen-e-Nabi pe jisnay haar shay lutayi
Phool bahatar diye raahe khuda mai
Sab kuch lutake kiya Allah ko raazi.
"Zom-E-Kasrat Tha Jinhain Sab Wo Hijazi Nikle-Wo 72 They Jo Kirdar K Ghazi Nikle-Is Haqiqat Ko Bhala Kon-Chupa Sakta Hy-Jitne Shabbir Ke Qatil Thy Namazi Nikle"
Har Harf Kainaat Ka Akaas Ban Gaya -Dekha Jo Ghour Kar Ke Tao Abbas (As) Ban Gaya"
Keep visiting us for more status and wishes updates.